Did you know today is International Women in Engineering Day? This is a yearly event celebrating the amazing work that women engineers around the world are doing to support lives and livelihoods every day. You can read more about it here.
Here at U Can Too we're big supporters of women in technology and engineering so we thought today would be a great time to shine a spotlight on one of our recent all-girl workshops at Highworth Grammar School for Girls. Here the girls became both programmers and engineers when they had the job of creating interactive obstacles for a micro:bit powered crazy golf course in our Crazy Golf Workshop!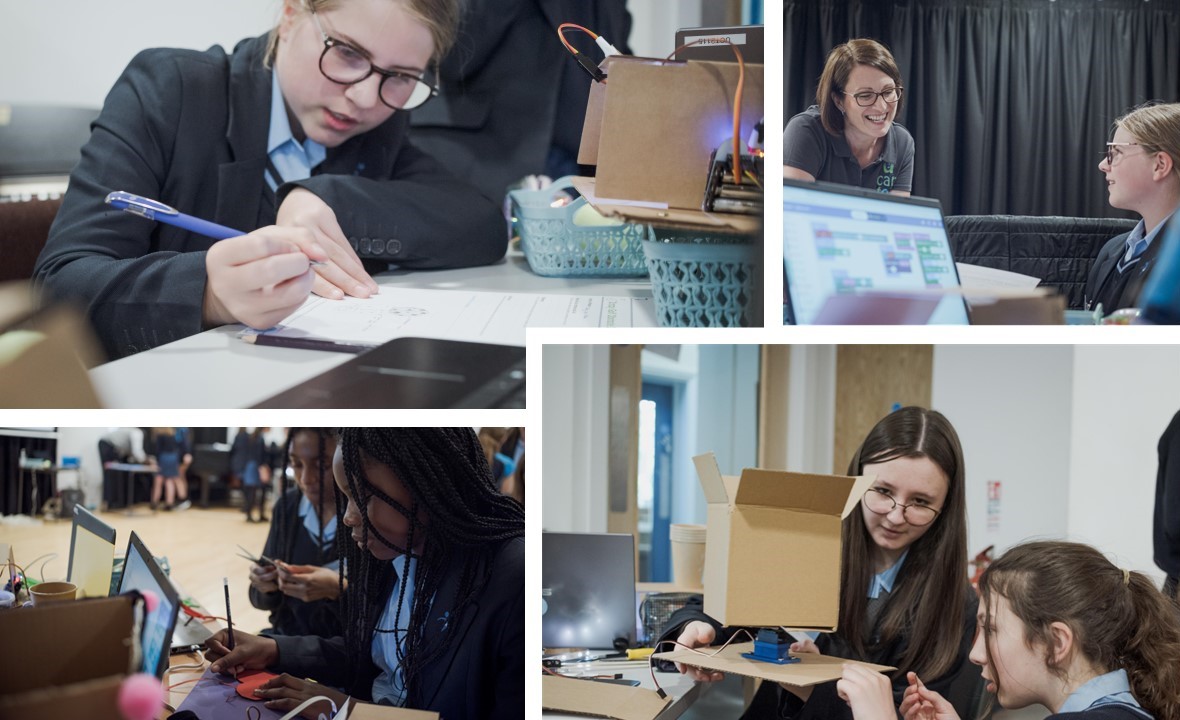 What is a Crazy Golf Workshop?
In our Crazy Golf workshop learners work together to problem-solve and build a mini golf course, which involves the use of physical computing to program and build fun interactions to trigger throughout the course. First they need to program the micro:bit's light sensor to detect when the ball passes through a tunnel at the start of the course, this then triggers other events to happen, such as a spinning windmill or a crocodile's mouth opening (to name but a few). This workshop really brings out the imagination in young people, not only challenging their programming skills but also their engineering prowess as if their obstacles aren't strong enough they will break before the ball passes through!
The girls produced some amazing results and had a great time as well!
As you can see, our workshops are not solely focussed on computing, there is a lot of art, creativity and engineering going on at the same time encoompassing all aspects of STEAM in education! If you're interested in booking one of our workshops in your school, check out our workshop list here.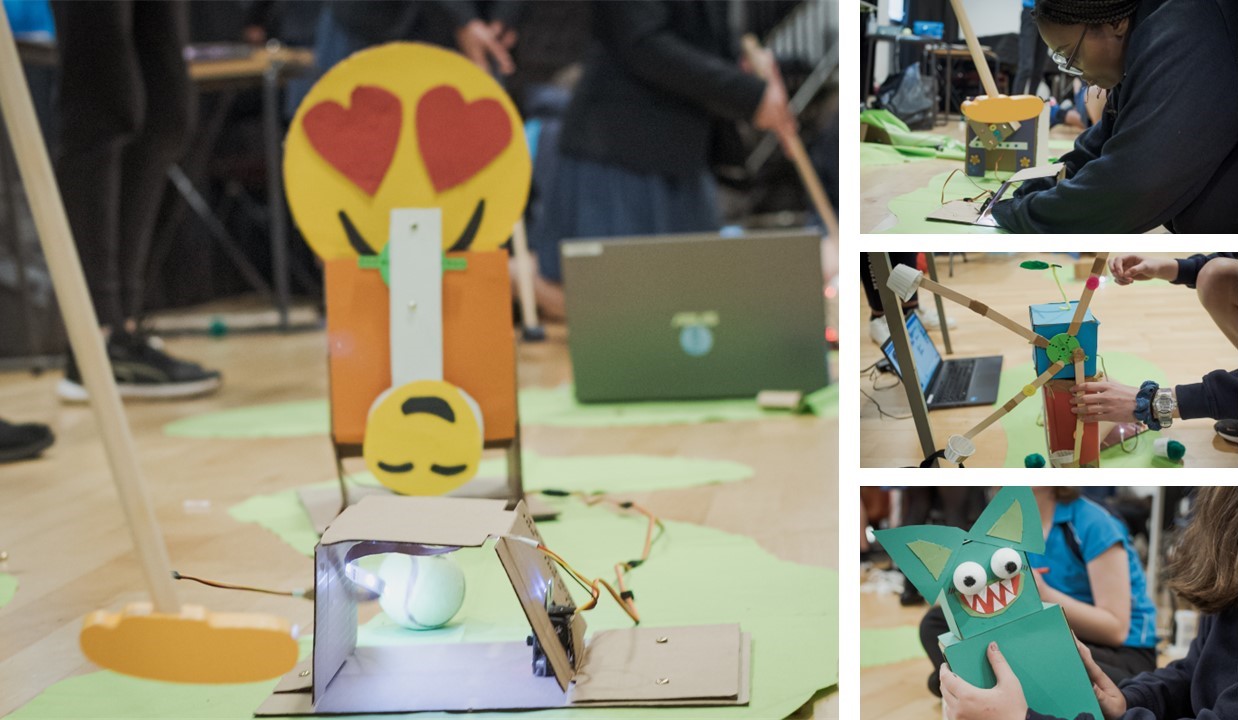 Happy International Women in Engineering Day from the team at U Can Too!