We all know that technology is ever evolving, and it can be hard for even the most literate computer experts to keep up. For teachers, the 2014 computing curriculum can be entirely daunting. That's why U Can Too have developed a programme of teacher training computing workshops for schools. We can provide teachers with a greater knowledge of the computing curriculum and the science behind digital literacy. For us, there is nothing more rewarding than giving teachers the tools they need to do their job to the best of their ability and expand their confidence.

Our Training Sessions
Here are some of the computing training sessions we offer. These can be delivered through whole or half-day INSET or twilight sessions:

Computing in the Early Years - A play-based introduction to computing
Building Teacher Confidence in Computational Thinking
A Teacher's Introduction to Programming Fundamentals with Scratch
KS2 and KS3 Game Making with Kodu Game Lab

Physical Computing Introduction with your Chosen Controller
Physical Computing to meet your D&T Needs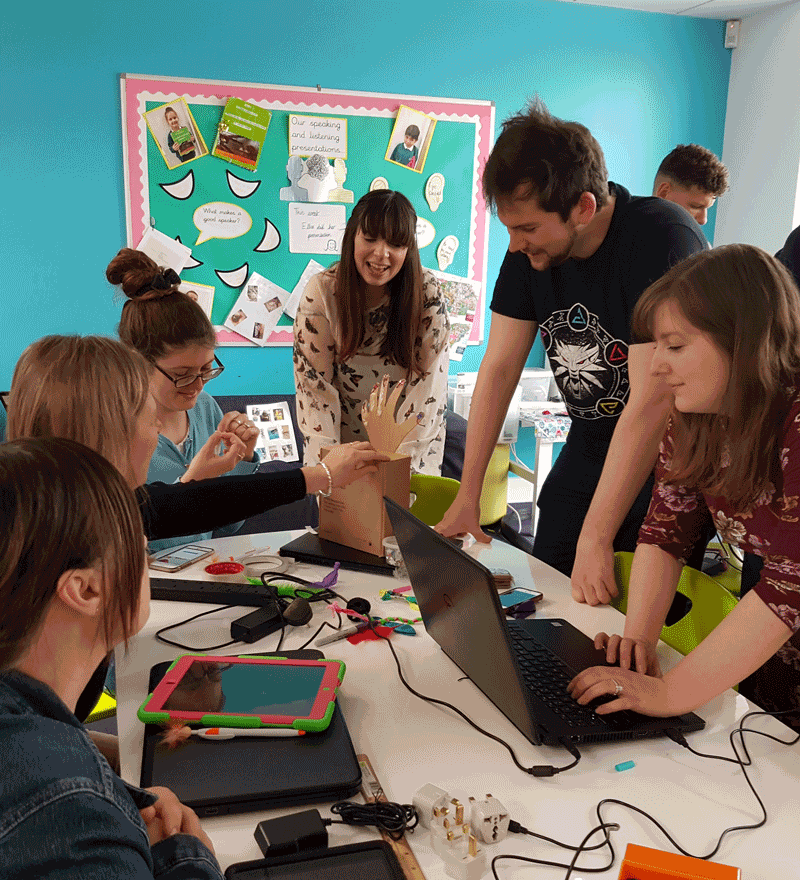 Get in touch . . .
If you'd like to get in touch to find out more about our workshops in school use the contact form below: